Hysincere is eagerly preparing for its upcoming participation in the renowned Solar Energy Trade Shows, set to take place in Las Vegas, USA, from September 11th to September 14th, 2023. Four dynamic international trade representatives from Hysincere are excited to showcase their cutting-edge products at Booth 15118 during the event.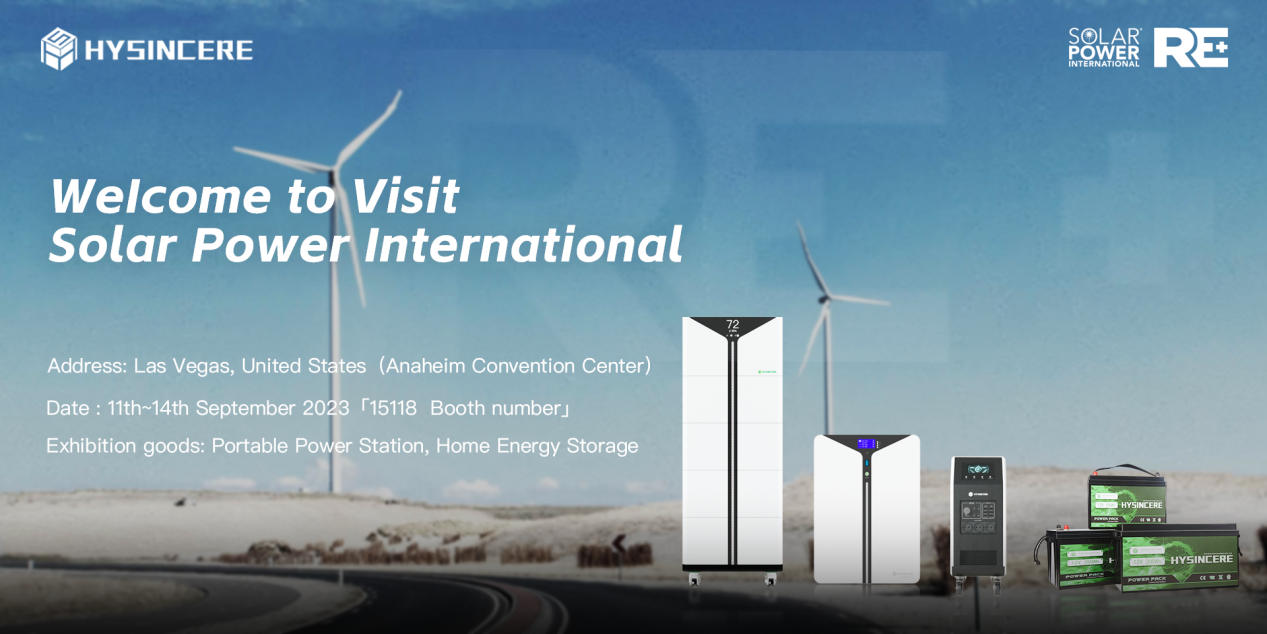 The trade show will be a fantastic opportunity for Hysincere to shine a spotlight on its latest innovations in the field of renewable energy. With a keen focus on sustainability and eco-friendliness, Hysincere will be highlighting two flagship products: portable power station and home energy storage battery.
At the forefront of Hysincere product offerings is the versatile and efficient portable energy storage solution. Designed to meet the needs of on-the-go consumers, these portable power stations provide a reliable and sustainable source of energy for various electronic devices, ranging from smartphones and laptops to outdoor lighting systems. By presenting these state-of-the-art products, Hysincere aim to demonstrate its commitment to enhancing the accessibility of renewable energy solutions for all.
In addition to the portable range, Hysincere will also showcase its cutting-edge home energy storage batteries. Designed with advanced technology, these batteries have the capability to store excess solar energy generated during the day, allowing homeowners to power their households during peak evening hours or during periods of power outages. This technology not only helps reduce electricity costs but also contributes significantly to reducing carbon footprints, fostering a greener environment for all.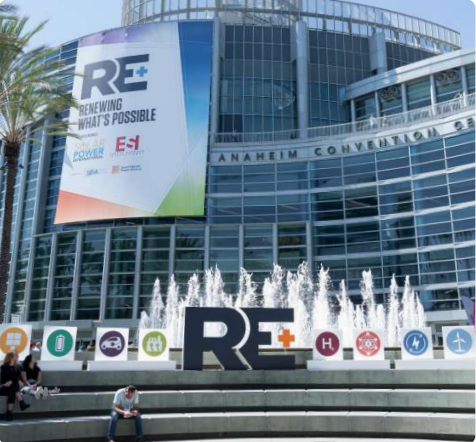 The four enthusiastic trade representatives from Hysincere are well-prepared to engage with potential partners, clients, and industry professionals during the Solar Energy Trade Shows. They are eager to share in-depth insights into the products' features, applications, and benefits, while also exploring potential collaboration opportunities with other like-minded companies and organizations.
With the dedication to sustainability and environmentally-friendly solutions, Hysincere envision playing a pivotal role in shaping the future of renewable energy adoption worldwide. By participating in events like the Solar Energy Trade Shows in Las Vegas, Hysincere is committed to fostering partnerships that accelerate the transition towards a cleaner and more sustainable energy landscape.
As the event draws nearer, Hysincere look forward to embracing the vibrant atmosphere of the Solar Energy Trade Shows in Las Vegas, where we can forge new connections, exchange knowledge with industry peers, and leave a lasting impression on the global solar energy community.